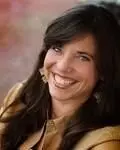 I am a Licensed Professional Counselor (LPC) licensed by the state of Texas, with my training primarily focused on working with children, adolescents, and families. I have been counseling and consulting since 2001, specializing in treatment for Autism Spectrum Disorders. I attended Sam Houston State University where I earned my Bachelor's of Science degree in Psychology and my Master of Arts degree in Clinical Psychology.
After graduation, I had the opportunity to work in a private practice in Houston, specializing in remediation of Autism Spectrum Disorders using Relationship Development Intervention (RDI). I was privileged to have been able to be an apprentice to the creators of the RDI Program as it grew and became known worldwide. I worked as the Director of Parent Training, which allowed me to travel the world, coordinating, organizing, and lecturing for week long seminars designed for parents of children with Autism Spectrum Disorders. I also had the opportunity to coach professionals in training to become RDI Consultants through the RDI Professional Training Program. In addition, I worked with individual families seeking treatment through the RDI Program.
I opened The Autism Place, LLC in 2009 in Pearland, Texas in order to continue my passion, while having the flexibility to attend to my family.
At The Autism Place, I continue to provide counseling for children and adolescents with various developmental delays, anxiety, depression, processing disorders, OCD and other challenges. Treatment is primarily a cognitive-behavioral approach, which includes cognitive and environmental processing, behavior management, executive functioning, self-regulation, family dynamics and more. In addition to addressing these areas with individual clients, I also work with the families to improve communication, build relationships, set rules and boundaries, and to enhance parenting skills. I truly believe that the process of growth with children should include parent involvement.
I am dedicated to helping individuals and families struggling with mental and cognitive challenges that get in the way of functioning to their fullest. I strive to improve quality of life for the individual and the family by providing a greater understanding of the struggles and challenges in order to provide personalized tools and strategies to cope personally and as a family. I seek to provide the highest quality of counseling and treatment in order to help my clients grow to their fullest potential!
CLIENT PORTAL LINK:
https://www.therapyportal.com/p/autismplace/
Melanie Smith, MA, LPC - Notice of Privacy Practices: melanie-smith-notice-of-privacy-practices.pdf
Hoping to hear from you soon!
Melanie Smith, MA, LPC
For information, events, news, updates, and Autism friendly advice, "like"
my Facebook page at https://www.facebook.com/theautismplace
Below is a general list of areas this Therapist works with:
Aggression
Anger Management
Anxiety
Autism/Asperger
Depression
Developmental Disorders
Emotion Regulation
Family Counseling
Life Coaching
Life Transitions
Parenting