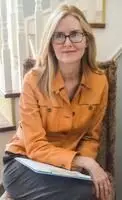 Ms. Peskin earned her Master of Social Work degree from the University of Pittsburgh in 2000, specializing in Mental Health. After completing her internship at an inpatient eating disorder facility, Ms. Peskin began her private practice in the outskirts of Pittsburgh before moving with her family to Houston in 2001. Once in Houston, she provided seminars on the emotional and physical havoc caused by eating disorders, and began seeing clients in private practice. In 2004, she launched Premier Psychological Services (PPS), a group practice with over 10 psychologists that currently tests and treats a wide range of disorders in both children and adults. During her time as owner/operator, Ms. Peskin continued working with adults in complicated relationships (turmoil, adultery, love addictions) and also devoted a significant portion of her own practice to helping women battle their issues related to food, self esteem, shame and distorted body images. Ms. Peskin is an EDIT™ Certified II - Eating Disorder Treatment Clinician. Ms. Peskin is also a board member on the Behavioral Health Advisory Committee with Texas Children's Health Plan. Since selling PPS in late 2018, Ms. Peskin has returned to her passion and her roots by refocusing on her solo clinical practice. Personally, she has been married for over 22 years, enjoys playing the piano, landscaping, race walking, advocating (HB2470) and trying to figure out the family's quirky Basset Hound who clearly has her own issues with food. One of Ms. Peskin's favorite expressions is "God Blesses Every Day...It's Up To Us to Notice". To learn her therapeutic approach, please visit her website at www.EnoughAlready8.com.
Telemental Health
Coronavirus news is pretty much anywhere you look these days. As COVID-19 spreads across the United States and around the world, how are people with eating disorders being impacted? As those of us involved in the treatment of eating disorders know, one of the contributing factors to eating disorders is "trying to be in control when things feel out of control." According to numerous news updates, the spread of COVID-19 is far from "under control." Which can create a worsening of symptoms as a means of coping with anxiety, fear, powerlessness, loneliness, and other intense emotions. If you are struggling with disordered eating and are also understandably concerned about exposure to the virus, I offer the following information to hopefully help you make an informed decision regarding treatment.

CLIENT PORTAL LINK: https://www.therapyportal.com/...

Nancy Peskin, LCSW - Notice of Privacy Practices: NPP.Peskin.PCCWebsite.pdf
For traditional, in office appointments:
You will be asked to remain in your vehicle until it's time for your appointment.

You will be advised to call the office to make a credit card payment prior to your appointment.
If you plan on paying by cash (will need exact amount, staff will not be making change) you will be instructed to place your payment in an envelope available in the waiting room and then give this payment directly to me.

My office is sanitized after each session.
It is a fine line between being informed and being inundated and overloaded with news. I encourage you to take a mental break from all forms of media and only rely on trusted, scientific based resources like the CDC. Practice good hygiene and keep your distance from people exhibiting symptoms. We're all in this together and together we will make it through.